Mortgage Brokers—Easy Quote Landing Pages that Convert. Guaranteed!

State-of-the-Art
Landing Page Funnels

Real-Time Dashboard
Reporting & Analysis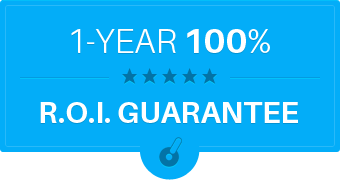 It's great when prospects arrive on your website. However …
Surveys show that over 90% of homeowners click off your site, and continue surfing the web, without ever calling you or filling out a quote form. That's a lot of Wasted Traffic, especially when those clicks cost money.
We give you a Free 30 Day Trial of our state-of-the-art landing page system. It's a tested and proven sales funnel that delivers real world results immediately. Here's what you receive:
Custom High Converting Landing Pages

Conversion Rate Optimization & One-on-one Coaching

Instant Lead Notifications via Email & Text Alerts
Web, Email & Social Media Plugins that Bring Users to Your Pages
Mobile & Responsive Design that Looks Great on any Device
Integrate Industry CRMs such as Velocify™ & LionDesk™

Proprietary Lead Management & Relationship Building Technology™

What our clients are saying …
Best investment we have made in many years. Since implementing these lead funnels on our website, we've received 106 leads. Out of those leads, we've contacted 87 of them and closed 23, resulting in over $85,000 in commission checks. Needless to say, I am very happy with the results."
Thank you for all you do to help me grow my business. We have enjoyed a great synergy for a decade and I hope we continue for another. If there is ever an opportunity for me to refer anyone in need of your services, I assure you that I will pass your information on with the highest recommendations."
I have referred a number of my clients who are looking to build new landing pages or improve the number of leads generated from their existing ones. Your industry knowledge, response time, and attention to detail is outstanding, and many of my clients have shared with me their appreciation for referring them."